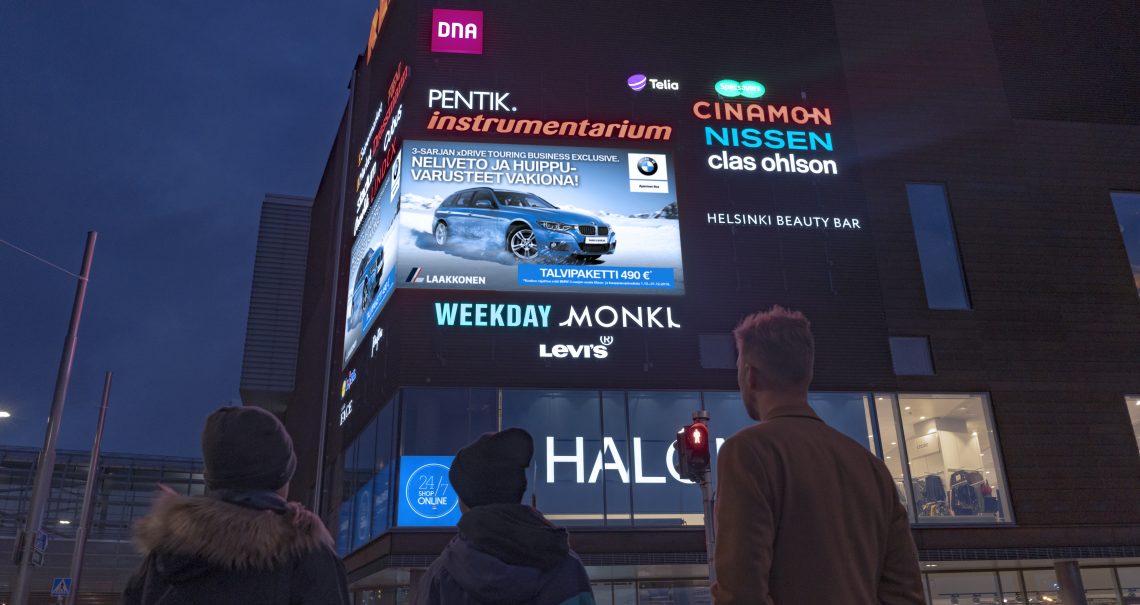 Reach out to consumers when their buying decision is being made
An impressive network of shopping centers which is offered 100% digitally, and a national campaign or local advertising – we offer it all. We customize our offers to your needs, so that you reach your target audience as efficiently as possible.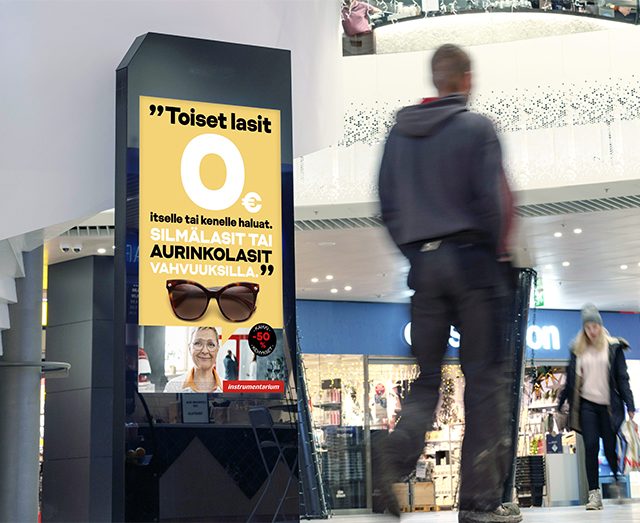 DOOH advertising
Our offering is the most digital one in the outdoor advertising market in Finland, and the possibilities of digital are endless. Attention-grabbing screens, opportunities for dynamic solutions and location-specific target group information.
See production information in order to get more details on our formats.
Please feel free to contact us any time in case you have any questions – we are happy to help!